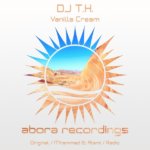 DJ T.H. presents Vanilla Cream (Mhammed El Alami Remix) on Abora Recordings
Abora Recordings is proud to welcome another artist to its catalog: this is DJ T.H., who makes his debut appearance with 'Vanilla Cream', including a very special Mhammed El Alami remix!
German producer DJ T.H. delivers a beauty of an original song.